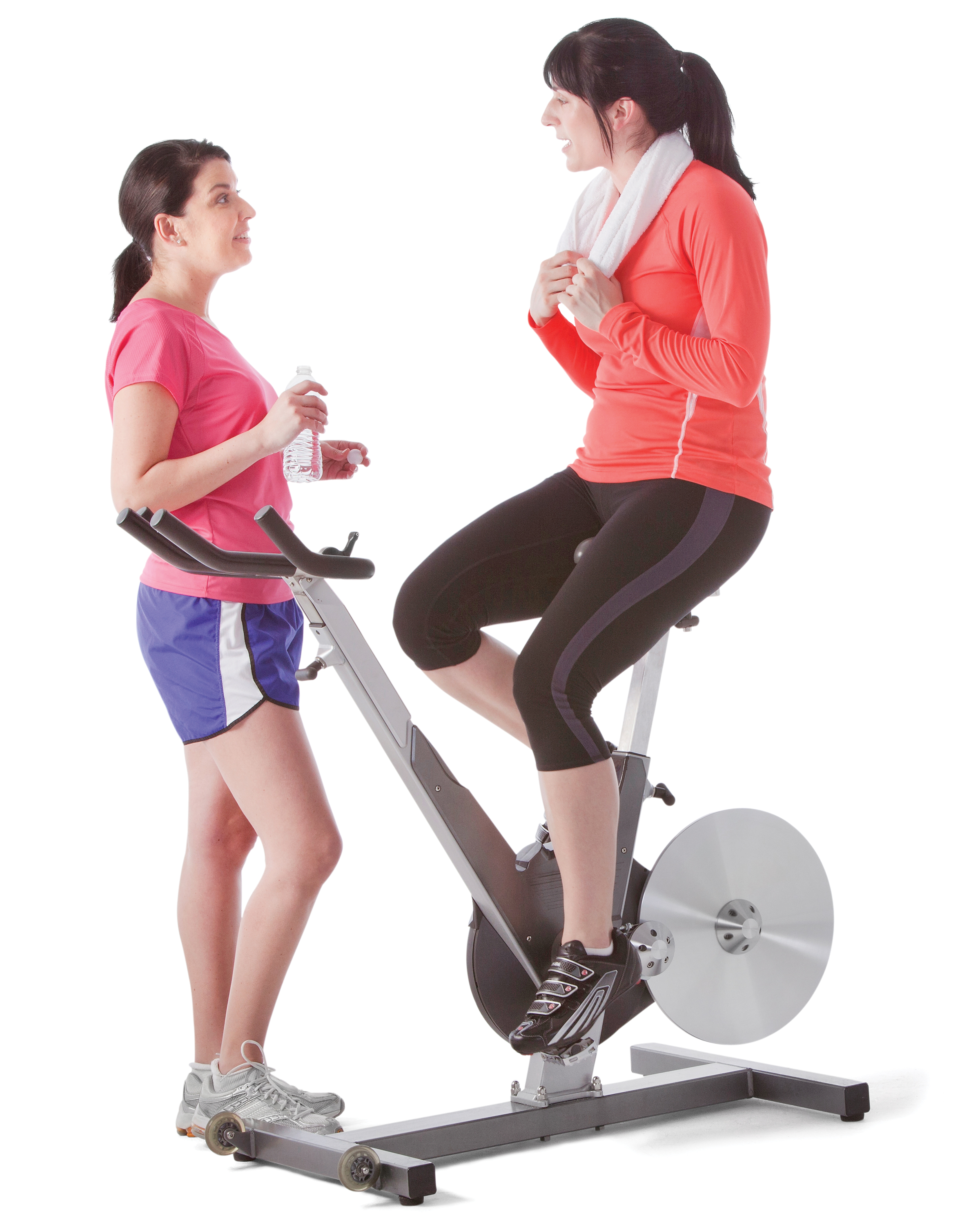 The Y offers the widest variety of group fitness classes in the area. No matter your fitness level, we have a class to keep you motivated and achieve your goals. Group Fitness Classes are FREE to YMCA Members, and only $5 per class for YMCA Guests.

Ab-solute Abs: A 30-minute class super-concentrated on working the core front and back.

All Ball Cardio Sculpt: A fun and fast workout utilizing medicine balls, stability balls and more to work up a sweat and tone your body.

Aqua Zumba®: Splash, stretch, twist & shout in this low impact water workout with a Latin music beat.

Back Room Bootcamp*: Utilizes a lever bar and resistance cord to provide a unique mix of rotation, core stability, control, power, strength, mobility, metabolic conditioning, balance and coordination challenges.

Body Sculpt: Challenge yourself with a conditioning exercise using stability balls, medicine balls, bosus, tubing, bands, and weights.

Cize™: Learn pulse-pounding, thrilling dance routines for serious cardivascular conditioning, core strenthening, and overall muscle toning- all at once.

Cycle Plus Core: Get the best of both worlds. Work your core muscles for the first 30 minutes and finish off with a challenging 30 minute blast of cardio on the indoor cycle.

Forever Fit: This class is for our active older adults who like to MOVE! We use bands, balls, and weights for strength training and flexibility. A chair is provided for seated exercises. Come get active!

PiYo™: A unique format combining Pilates, yoga, strength conditioning, flexibility, and dynamic balance in a up tempo approach to mind/body exercise.

Power Hour: A great mix of sculpting exercises with cardio thrown in. A variety of equipment will be used, including body bars, steps, medicine balls, weights, and a whole lot more. Bring your towel, because you are sure to sweat!

Revolution Cycle: Oxford's spin room is glow in the dark fun! Class involves visualization of hills and valleys, including sprints and climbs. Fluorescent clothes and pumping music add to the fun. Bring a towel and be ready to ride!

R.I.P.P.E.D.: Resistance, Intervals, Power, Plyometrics, Endurance and Diet all play a part in this total body, high intensity style program, utilizing free weights, resistance and body weight. Bring a towel and plenty of water.

Strength Train Together: Blast all muscles with a high-rep weight training workout. Using an adjustuable barbell, weight plates and body weight, this workout combines squats, lunges, presses and curls, with functional integrated exercises. Dynamic music and a motivating group atmosphere will get your heart rate up, make you sweat and push you to a personal best.

Sunrise Cycling: A 45-minute indoor cycling class meant to motivate and give your body a very challenging workout. Classes will cover usage of bikes as well as bike safety. Great for all fitness levels.

Water Fitness: Build muscle tone, improve metabolism, strength, balance, coordination, & range of motion, and relieve tension with low impact movements. Great for physical rehabilitation. Swimming ability is not a factor. Certified lifeguard on deck during class.

Yoga Flow: Great for flexibility, posture and balance. This class utilizes a sequence of yoga postures that will help you develop greater range of motion and flexibility. Excellent for beginners.

Zumba®: A fun, dynamic, high energy dance class that fuses Latin and International music for an effective and exciting way to get fit and shake off your worries.

Zumba® Toning: Combines targeted body sculpting exercises and high energy cardio work with Latin-infused Zumba moves to create a calorie-torching, strength-training dance fitness party. Students learn how to use lightweight, maraca-like Toning Sticks to enhance rhythm and tone all their target zones.

*Back Room Bootcamp is a paid class: $7 per class (or $40 for all six weeks) for Y Members OR $10 per class for Y Guests. Limited to ten participants, and filled on a first come, first serve basis.